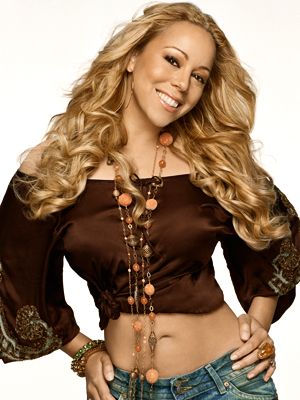 The life of
Mariah Carey
has never been lacking in rollercoaster drama. She shot up the charts in 1990 with her self-titled debut album and powerful five-octave range, going on to became the best-selling female artist of all time. Then, in 2001, the songstress fell from grace with her poorly received film debut Glitter and its soundtrack. What followed was "an emotional and physical breakdown," according to her spokeswoman, and multiple hospital stays for treatment.
Her love life was just as volatile. At 19, Carey met Sony Music mogul Tommy Mottola, who signed her with Columbia Records, making her a star at 21 and his wife at 24. The marriage ended four years later, but Carey continued to record with Columbia until signing a reported $80 million, four-album deal with Virgin Records in 2001. Her contract was bought out when her first album on the label failed to meet expectations.
The pop diva came back stronger than ever in 2005 with The Emancipation of Mimi, an album that chronicled the challenges of her rise to fame. It became the year's best-selling album and added three more Grammys to her collection of awards.