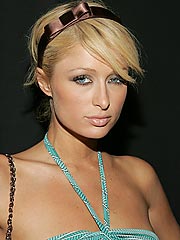 Paris Hilton
has dropped an appeal of her 45-day jail sentence, a Los Angeles Superior Court spokeswoman confirms to PEOPLE, indicating the heiress is now prepared to do her time.
"I am ready to face the consequences of violating probation," Hilton previously said in a statement on May 9.
Hilton, 26, filed a notice of appeal shortly after a judge sentenced her for violating her probation for driving with a suspended license.
Hilton has until June 5 to turn herself in to the Century Regional Detention Facility in Lynwood, Calif.
On Wednesday, the Los Angeles Sheriff's Department announced that Hilton would spend a minimum of 23 days in jail, after speculation arose that she might serve as little as one day, due to overcrowding at the facility.
"She will do her full time, minus 22 days, because of a state jail policy encouraging good inmate behavior," Sheriff's spokesman Steve Whitmore told PEOPLE.
Whitmore confirms that Hilton will be placed in "special needs housing," a section of the jail reserved for high-profile prisoners, such as former police officers or public officials who could be targeted by other inmates. She will have little to no contact with the general inmate population.
Hilton will be locked in a 12-by-8-foot cell approximately 22 hours a day, minus one hour of recreation time and 20 minutes each for three meals. She will also likely have a cellmate, Whitmore adds.
Hilton's rep did not return calls for comment.